During the congress, you will have the opportunity to take part in one Named Lecture, three Keynote Lectures and two Plenary Sessions. In these sessions, the attendees will have the chance to learn about different minimally invasive techniques regarding Cardiothoracic Surgery and Upper GI Surgery, with some of the most renowned doctors from all around the world. This year, you will be able to attend one Plenary Session and one Keynote Lecture about Cardiothoracic Surgery, one Plenary Session and one Keynote Lecture about Upper GI Surgery and one Keynote Session about Global Surgery.
The Keynote Lectures are 40min long with a known personality in the area. This lecture was design to teach you about a new technique that is being executed in some reference hospitals in the world and will improve the quality of life of the patients involved. The Keynote Lecture themes and their respective speakers are presented below.
Keynote Lecture I
Moderator: João Carlos Mota | Fátima Neves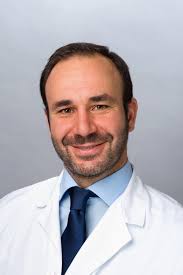 Miguel Piñon (Vigo, Spain)

Senior Cardiacthoracic Surgeon at Hospital Universitário Álvaro Cunqueiro, Vigo
In contrast with the past, cardiothoracic surgery is becoming increasingly performed with the help of highly advanced machines that are operated externally by a surgeon. The main advantage to these techniques is that they can dramatically shorten the recovery time of a patient.
Our third Keynote speaker in SKY Meeting will be Miguel Piñon M.D., Ph.D., surgeon in Vigo's Hospital-University Complex, specialist in Cardiothoracic Surgery and member of the Portuguese Society of Cardiothoracic and Vascular Surgery. In this session will be discussed the vital role that a cardiac surgeon can have.
Keynote Lecture II
Moderator: Andreia Oliveira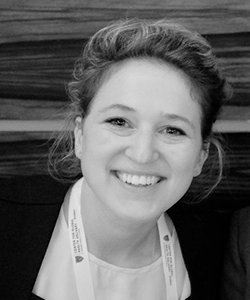 Isabelle Citron (London, UK)

Policy Advisor – Program in Global Surgery and Social Change, Harvard Medical School
Historically neglected, access to surgery and safe anaesthesia has been an emerging topic in the global health agenda. Surgical and anaesthesia care is a crucial component of a resilient and effective health system, and its planning requires knowledge of its specificities. An imperative understanding of the different contexts worldwide, and an understanding of the balance between needs and resources available, Global Surgery allows health systems to better address its surgical burden, improving access and optimizing the delivery of care.
Keynote Lecture III
Moderator: Eduardo Lima Costa, MD
Attila Dubecz (Nuremberg, DE)

Associate Professor at PMU Nuremberg | Senior Surgeon at the Visceral and Thoracic Surgery Clinic of Nuremberg
Nowadays, gastrointestinal surgery is becoming increasingly less invasive, with minimal scars and faster discharge. There's already a variety of surgical conditions that can be treated this way.
Our second Keynote speaker in SKY Meeting will be Attila Dubecz M.D., surgeon in Nuremberg Hospital, specialist in Visceral Surgery and member of the American College of Surgeons. In this Keynote you will be able to deepen your knowledge about esophageal surgery, using robotic minimal invasive techniques.